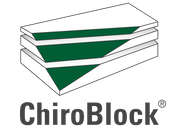 synthesis of non-natural Beta2-amino acids
Learn more about Beta2-amino acids


ChiroBlock's proprietary compound class
Beta2-Amino Acids
As subunits of complex molecules, non-natural and rare amino acids were found to exhibit outstanding biological activity and other relevant properties, being found in both natural (e.g., cryptophycines and the antifungal cispentacin) and synthetic (e.g., peptidic and non-peptidic lead structures for biological targets) compounds. Despite the intense research already performed on beta-amino acids, their synthesis and applications remain compelling targets for both chemists and biochemists.
Structure of Beta2-amino acids: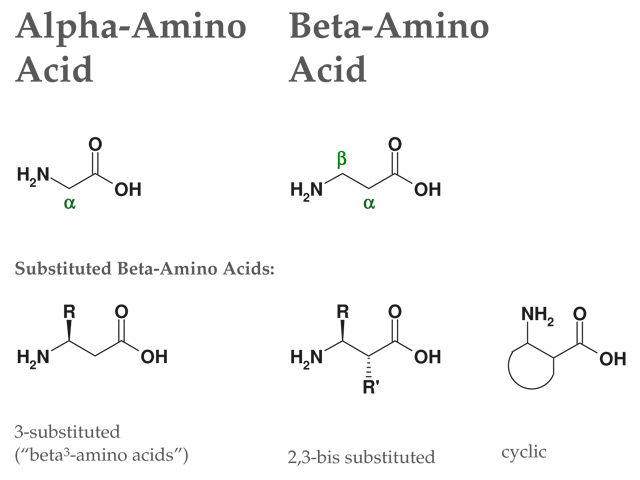 Figure: Structures of alpha-amino acids & beta-amino acids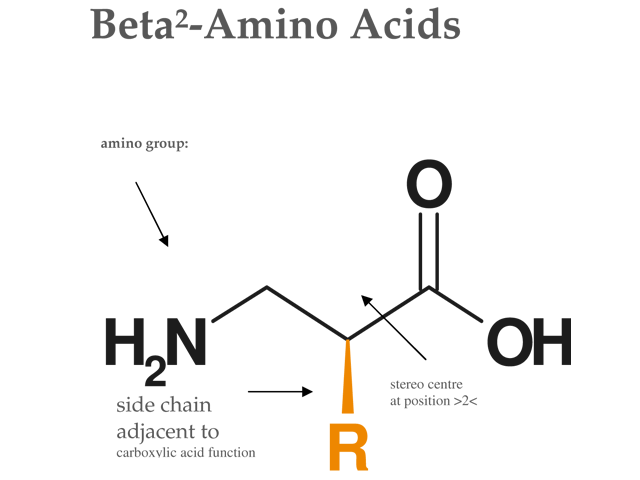 Figure: Structure of Beta²-Amino Acid
Potential/Actual applications of beta2-amino acids
The use of beta-amino acids in peptide chemistry imparts stability to the secondary structures of peptides and dramatically increases their metabolic stability. The beta-amino acid motive is found in various highly active natural products including beta-lactam antibiotics, cancerostatica (e.g., cryptophycines), and psychotropics (e.g., D-lysergic acid).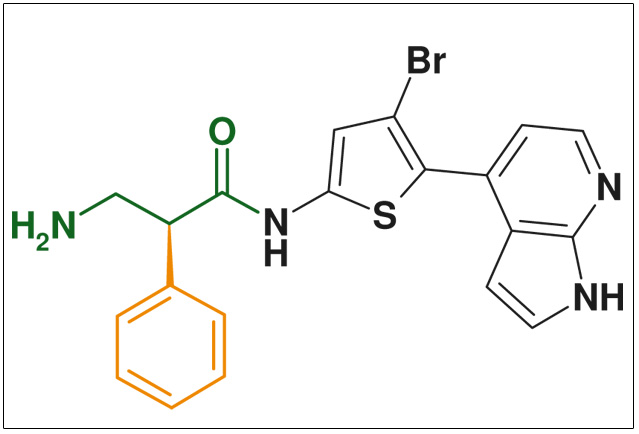 Figure: protein kinase B inhibitor (cancer & arthritis) WO 2007 076423 (Glaxo Smithkline)
The availability of beta-amino acids as chiral building blocks leads to the development of a multitude of pharmaceutically active compounds and potential drugs. The availability of beta-amino acids as chiral building blocks leads to the development of a multitude of pharmaceutically active compounds and potential drugs.
In this regard, the development of stereoselective and economically feasible synthesis routes toward 2-branched beta-amino acids is a challenging task, being more complicated than the preparation of their well investigated 3-substituted counterparts.
Whereas a number of diastereoselective approaches are known, atom efficient and thus more desirable enantioselective catalytic syntheses of beta2-amino acids are scarce. Continuing our and others' investigations on the synthesis of beta2-amino acids via Michael addition of organometallics to nitro acrylates and their derivatives, we extended this approach to:
aluminum organyls, which are readily available and produced on an industrial scale
zinc organyls, which are more expensive but add to Michael systems with higher selectivity and atom efficiency
boronates, which extend the scope of this reaction to numerous aromatic, heterocyclic, and functionalized side chains at the 2-position
Synthesis: Asymmetric conjugate addition

Figure: Asymmetric Conjugate Addition
Suitable also for beta²-amino acids
Only one substrate for all products
Stereo selective C-C-bond forming
R widely variable
Both enantiomers accessible at the same costs
Catalytic (down to 0.1 mol%)• Substrate & catalyst readily available
ee: >98 %
Scalable (non cryogenic, aerobic & aqueous conditions)
While these reactions already facilitate access to dozens of differently substituted beta(2) amino acids in their non-racemic configurations, the product portfolio could even be further extended by employing alternate synthetic approaches. Compounds with very sensitive functional groups are available via enzymatic resolution:
Synthesis: Enzymatic resolution

Figure: Enzymatic Resolution
Catalytic introduction of side chains
Only one substrate for all products
R widely variable
Highly efficient resolution of racemic mixture
Both enantiomers available
Robust and cheap enzyme systems tolerating a wide variety of substrates
ee: >98 %
Non-cryogenic, aerobic, and aqueous conditions
Others, especially those with benzylic side chains can easily be made by asymmetric hydrogenation using homogeneous catalysts:
Synthesis: Asymmetric hydrogenation

Figure: Asymmetric Hydrogenation
Highly efficient asymmetric hydrogenation
Catalysts readily available• Simple substrate synthesis
R widely variable• Catalytic (down to 0.1 mol%)
Both enantiomers accessible at the same costs• ee: >98%
Scalable (low-pressure hydrogenation, simple standard transformations)
As a result of more than ten years R&D on this substance class, ChiroBlock is able not only to deliver a wide range of such amino acids, but also easily adapt these processes to customer requirements. Together with partners in the product development, ChiroBlock also offers collaboration in providing amino acid building blocks.
ChiroBlock's Offer - Beta2-Amino Acids: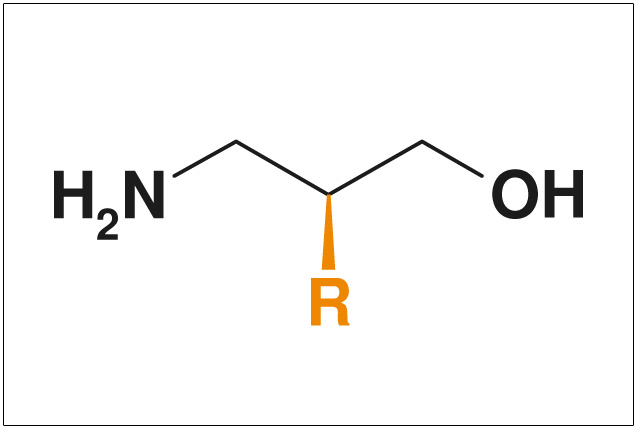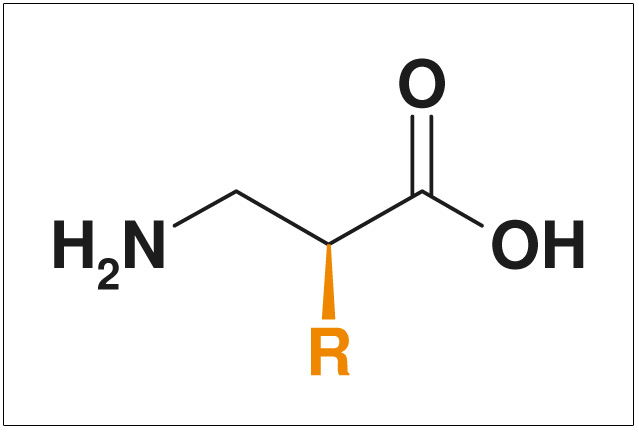 Figures: NON-Exclusive Compounds from ChiroBlock
Non-exclusive compounds

Pharmacologically interestingly substituted side chains >R<
N-protected, if desired• Research quantities usually in stock
Up to kg-scale directly from ChiroBlock

Know-how/IP

Customer-specific side chains >R< (exclusively)
Small customized libraries (exclusively)
IP transfer
If you are looking for beta²-amino acids, ChiroBlock would be the first point of contact. Send us your query and we will send you a list of all chiral compounds being available at ChiroBlock.
Find here more results from our IP-Factory