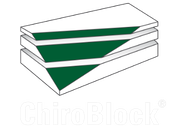 Synthesis Services & Chemical Contract Research

learn more about our synthesis services


Overview on ChiroBlock's Synthesis Services
Thank you for your interest in our custom synthesis service & contract research
ChiroBlock provides chemical synthesis services and specializes in custom synthesis and contract research.
Specifically, we offer our customers a broad range of services and cooperation models, from the first-time synthesis of complex and commercially not available compounds to the optimization of synthetic routes and supply of exclusive chemicals for production needs.
Irrespective of their background (e.g., Pharma, BioTech, or Academia), we supply our clients with custom-made molecules for their product development or supply chain. Our custom synthesis services addresses for example:
Custom synthesis of reference compounds (also first-time synthesis, with no available procedures)
Custom synthesis of labelled compounds
Custom synthesis of reagents for R&D projects (e.g. from patents or publications)
Preparation of API impurities for use as reference compounds in subsequent analyses
Replacement of labor- and cost-intensive extraction processes by novel synthetic procedures
Upscaling and redesign of syntheses to avoid chromatographic purification
Regular supply of small quantities of exclusive highly pure specialty chemicals produced in compliance with IPEC 2006PQG GMP
Synthesis of newly developed excipients and accompanying materials of reproducibly high quality for highly sensitive bioprocesses
Watch the Video below to get a short introduction on our services:
Our main advantage is our broadmindedness and technological superiority, since we do not sell solutions based on a certain synthesis or purification technology, but rather search for the optimal solution of each individual problem. In doing so, we do not limit ourselves to any preferred mode of action, utilizing each and every tool of modern synthetic chemistry, from photochemistry to enzymatic reactions and from flow chemistry to enantioselective catalysis. Thus, our service is a mixture of consulting, synthetic route scouting, and actual chemical production, i.e., we sell know-how, new molecules, scalable processes, and/or the handling/reduction of complexity. Based on the above, our services are logically subdivided into three categories:
Our synthesis services for you:
► MoleculeFactory: Custom synthesis service of commercially not available tailor-made reference substances, compound samples, R&D reagents, analytical standards, functional building blocks, etc. Here, we develop customer-exclusive syntheses (route scouting) and prepare complex molecules.
► ReDesignFactory: Optimization and re-design of synthetic routes in terms of efficiency, utilized technology, environmental impact, etc. For instance, we work on replacing critical starting materials with better suited ones and on avoiding hazardous reactions or poorly suited technologies to decrease the price and/or the environmental impact of a given production process.
► SupplyChainFactory: Custom manufacturing of exclusive fine chemicals or functional building blocks required for your production process. In this field, we work in strict compliance with QM ISO 9001 or IPEC 2006PQG GMP guidelines to guarantee reproducible quality and supply sustainability.
All of the above business fields owe their success to the same set of principles, namely state-of-the art labs, highly qualified and specialized scientists, access to technological and scientific innovations, and experienced project managers that can reliably assess the involved risks based on QC aspects and internal/external knowledge.
However, our three Factories pursue different goals and play important roles at different stages of product development. Thus, whereas the goal of MoleculeFactory is the successful synthesis of inaccessible chemicals, ReDesignFactory aims at optimizing already available routes, coming into its own when first-time syntheses of novel compounds needs to be upscaled. We also manufacture exclusive fine chemicals in kg quantities in our SupplyChainFactory (DIN EN ISO 9001/ IPEC 2006 PQG GMP). Should need arise, we are also ready to transfer such productions to the client or to one of our long-standing partners, which allows for up to multi-ton scale syntheses.
Consulting an expert before the launch of a given project is a pre-requisite for its future success and forms the cornerstone of our service. We gladly use our experience and know-how to help you assess the chances of success, possible risks, and probable pitfalls. In doing so, we always suggest the use of optimal technologies and never loose sight of the big picture, thus providing you with difficult-to-underestimate advantages.
At ChiroBlock, transparency in protecting your IP is as natural as compliance with the corresponding technical requirements, and our labs are run according to the strictest safety regulations. Close and sincere communication during the project aims to keep our customers well informed and perfectly oriented, which is why we offer a number of cooperation models that can be tailored to suit your budget and timeline.
Simply send us your query, and we will gladly assist you, relying on the full power of our competences to bring your project to success.
examples for our synthesis services