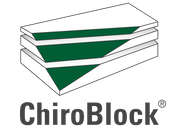 Laboratory for custom chemical synthesis projects

learn more about our synthesis facilities


ChiroBlock's Synthesis Facilities
Synthesis Lab – perfectly equipped for challenging custom synthesis
Custom synthesis of sophisticated organic molecules and related contract research can be a very challenging task, necessitating the provision of state-of-the-art laboratories, equipment, and infrastructure to first-class synthetic chemists.
Our 350-m² synthesis lab provides generous fume cupboard space and includes a chemicals storage room. When it comes to up-scaling, our 110-m² kilo lab allows us to produce larger quantities using the latest Büchi multi-purpose equipment.

The synthesis facilities are complemented by representative offices and a convenient social area. Our scientists have open access to commercial reaction and sourcing databases and can express their creativity in a functional, safe, and comfortable environment.

Our in-house analytical service addresses all aspects of in-process analytics and final QC. Internal processes are enhanced by efficient IT infrastructure, including proprietary software tools for project-, knowledge-, and risk management.
Confidentiality and security aspects have also been addressed: the building is guarded 24/7 and features an additional electronic access control. The physical firewall separation of our intranet from the internet ensures the highest security level for sensible data and research results.
ChiroBlock is located inside one of Europe's largest chemistry sites, where ~11,000 people are working in 360 mainly chemistry-oriented companies. Thus, we benefit from the excellent infrastructure in many aspects, e.g., the recruitment and training of qualified staff, convenient access to technical knowledge and special media, and well-organized chemical waste disposal to name just a few.
Finally, our customers can take advantage of our local network. If desired, we can involve reliable on-site partners that complement ChiroBlocks capabilities in scale and technology.
our synthesis services at a glance

►

350

m² of laboratory space
►

110

m² kilo lab (Büchi)

► 60- and 100-L units
► multi-purpose, down to –90°C
► kg-scale chromatography

► full analytical support
► efficient IT infrastructure

► terminal server – thin client system
► highest security standards

► access to reaction and sourcing databases
► 24/7 surveillance
► inside one of Europe's largest chemistry sites