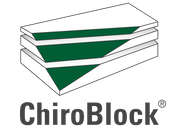 ChiroBlock's Custom Chemistry Service

who we serve with our Chemistry Service


ChiroBlock's customers
Chemistry Services for all industries
Where our chemistry services can ad value and who is already taking advantages of ChiroBlock's custom chemistry services:
The answer can be given in a short version:
ChiroBlock's customers are seeking customized chemistry services, with the intention to benefit from additional resources and expertise and to save time & costs.
…and in a longer one:
ChiroBlock's customers are found in all industries the products of which are based on molecules exhibiting special desired properties – such as:
As divers as these customers are – all of them are looking for: 
Commercially not available compounds (ChiroBlock's Custom Synthesis Service)
Optimization and re-design of synthetic routes in terms of efficiency, utilized technology, environmental impact, etc. For instance, replacing critical starting materials with better suited ones and on avoiding hazardous reactions or poorly suited technologies to decrease the price and/or the environmental impact of a given production process.
Reliable supplier of exclusive fine chemicals synthesized in strict compliance with QM ISO 9001 or IPEC 2006PQG GMP guidelines for their production process.
Typical examples for our custom chemistry service:
With our three business lines, we perfectly meet the requirements of all these aspects of customized chemistry services: 
► MoleculeFactory – Custom Synthesis of commercially not available compounds
► ReDesignFactory – Synthesis Route Scouting & Optimization – Synthesis ReDesign
► SupplyChainFactory – Manufacturing of customer exclusive fine chemicals (QM ISO 9001/ IPEC 2006PQG GMP)
The advantages of such a diversity of customers on the one hand and those of the strict focus on small scale synthesis plus research & development on synthesis routes on the other hand are obvious:
the number of very different projects with substantially different questions requiring new, individual answers increase our treasure trove of experiences day by day
our customers can tap this vast pool of know-how and operating experiences for the benefit of their own tasks to be solved
we address each and every problem completely unbiased – both regarding a synthesis technology to be considered and a starting point to be set
with no engagement of ChiroBlock in large scale manufacturing (t per anno) or in the determination & prediction of compound properties, the customers always get 100% power in chemical R&D and small scale synthesis
without any dependence from one single industry, ChiroBlock is not susceptible to economic cycles with their changing and negative impact on suppliers and their service capability
We are definitely aware of all possible requirements of our customers with any imaginable nuance of emphasis: 
the 'open-source' approach of prioritizing the speed to market at the expense of filing patents
the focus on generating new, exclusive and hitherto unprotected IP
the prioritization of getting the desired compound(s) – regardless of the actual synthesis route – and the other way round
the emphasis on a multitude of comparatively impure compounds compared to the synthesis of only a few ultra-pure substances
the focus on scalability, environmental impact, regulatory issues and/or validated protocols for the transfer to manufacturers
Many companies offering chemistry related services are focused on the "big-players" of the pharmaceutical industry. What about mid-sized and small companies? What about small start-ups or public research institutes struggling with small budgets?
While the multinational enterprises also play an important role at ChiroBlock, we do care about the needs of all the other customer groups. Their chemistry related outsourcing volume is even growing faster than that of big pharma. Quite individual solutions are required when addressing the very special problems of non-pharma customers in their search for external chemistry R&D support.
ChiroBlock is aware of these requirements and has set up different contract models to respond to their needs. Public research institutes, for example, qualify for discounts if ChiroBlock is allowed to add the client to the reference list or if ChiroBlock is cited in scientific articles. Start-ups, being short of money, can choose to pay with shares.
ChiroBlock has gained a long track record in supporting start-ups, e.g. from the Biotech sector, by taking over chemistry related tasks, such as the synthesis of several hit-structures for first tests, the development of an exclusive synthesis route, the validation of the lab scale procedure and the transfer to GMP manufacturers for up-scaling and production.
We can handle both multi-year projects as well as smallest tasks of only some hours of work. As another contract option, royalty based remunerations are offered to mid-sized companies with a low budget for external R&D. These royalties, e.g., are based on the savings realized by employing ChiroBlock's optimized synthetic route.
There are many additional options possible – just tell us your request and we will definitely find a solution.
our chemistry services at a glance