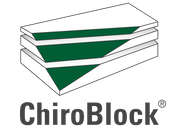 Chemistry Partner for the BioTech Industry

ChiroBlock as chemistry partner for BioTech


ChiroBlock
The Chemistry Partner for BioTech Industry
ChiroBlock – chemistry services for the biotech industry
As one of the European pioneers in this business, we know its requirements, pitfalls to be avoided, and the way to create extra value for customers. The biotech industry, regardless of its "red", "white" and "green" sub-branches, is always based on specific compounds and molecules.
While the main feature of this comparatively young industry is the preparation, conversion, and/or the application of such compounds employing biological or biotechnological means, the toolbox of ''non-biological'' transformations is also needed at many stages/in many processes of the biotech business, which is where chemistry enters the stage.
Most biotech companies have strategically decided against strong in-house chemistry resources based on several sound reasons:
Chemistry simply is another business that does not fit into most biotech business focuses
It takes much time and money to build up a strong chemical (R&D) unit
Last but not least: chemistry is a mature industry with many players of all kinds available nearly everywhere on earth
The last statement does not only apply to the manufacturing of chemicals or to vendors of reagents, media, and solvents, but also to chemical service providers.
Founded in 1999, ChiroBlock is one of the few companies entirely specializing in chemistry R&D services. The requirements of the biotech industry, especially those of the corresponding R&D departments, perfectly meet ChiroBlock's service range:
We offer exclusive, customer specific research reagents & media
We modify products of biotechnological processes
We supply otherwise not available starting materials
We compare the efficiency of chemical and biotechnological synthesis steps
We assist the development of entirely new synthesis routes to new molecules considering all available technologies
We verify and document new or optimized synthesis protocols on the lab scale and transfer them to manufacturers.
In contrast to most of our pharmaceutical customers, most biotech enterprises are young and comparatively small.
For these customers with sometimes quite limited budgets to spend, we offer unconventional contract models ranging from ChiroBlock's participation in later revenues to getting shares of the biotech company in return for our services.
One such example is our collaboration with the "Lipocalyx" start-up, which is developing new transfection agents for carrying DNA or RNA fragments into cells. ChiroBlock makes these carrier molecules available, while Lipocalyx deals with the biological aspects. In order to share risks and save money for the start-up company, ChiroBlock offers chemistry services for a fraction of the real costs in return for a substantial share in Lipocalyx.
This is only one example of our special experiences at the intersection of biology and chemistry.
There are many other reasons to choose ChiroBlock as partner for R&D projects in synthetic chemistry
Already the focus and structure of ChiroBlock are an answer to the needs of chemistry services in the biotech industry:
ChiroBlock is not engaged in other business fields such as manufacturing and catalogue sales, being solely focused on small-scale chemical research and development. Consequently, we have the experience and power to deliver excellent results in this well-defined area.
Moreover, ChiroBlock's ownership structure is another prerequisite for success:

The company is entirely owned by its employees
There is no external partner or investor whose interests could interfere with our client's objectives

Furthermore, the above structure generates the highest degree of motivation and the lowest extent of staff turnover.
With these fundamental features backing all our operative activities, ChiroBlock offers its customers in the biotech industry much more than its competitors:
Proprietary internal processes and software tools enabling our chemists to address the chemistry problems in the most efficient and effective way.
A track record with more than 25 biotech customers
Dedicated resources to care for all sub-types of pre-clinical synthetic chemistry services:

Synthesis of reference compoundso Synthesis of building blocks
(Re-)design of synthesis routes to (new) molecules

Exceptional safety measures, both regarding

The "hardware" (building, compounds, staff) and
The "software" (data) – far beyond ''simple'' firewalls

Facilities for handling (potentially) highly active compounds
Benchmarking reporting tools
An absolutely positive attitude toward fee-for-results contracts
We regard ourselves as a value-adding problem solver in the field of synthetic chemistry. No more, no less. If you are a biotech company looking for a partner in chemical R&D, just specify your request and we will definitely find a solution.
Learn more about our synthesis services