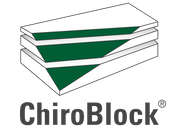 Preclinical chemistry service for (Bio)Pharma

Learn more about our preclinical chemistry services


ChiroBlock's
Preclinical chemistry service for Pharma & BioPharma
We assist preclinical R&D by providing result-oriented chemistry services, e.g., route scouting and the preparation of reference compounds/exclusive building blocks.
As one of the European pioneers in this business, we know its requirements, being aware of the pitfalls to be avoided and of the way to create extra value for this special group of customers.
We are your partner if you are seeking sophisticated research reagents for your early stage development and for the first tests of promising molecules. There are some general requirements which have to be met by a preclinical chemistry service provider in this highly competitive market:
Maximal degree of confidentiality
Absolute traceability of all ideas, data, and experiments
A proactive open communication with the sponsor
Excellent experienced chemists understanding all aspects of modern synthetic chemistry and customer needs
Absolute flexibility and responsiveness
ChiroBlock has established itself as a highly competent and specialized partner for chemistry services, not only complying with the requirements stated above, but also developing new ideas, processes and service features for this important group of clients since its foundation in 1999.
Already the focus and structure of ChiroBlock are an answer to the market needs. ChiroBlock is not engaged in other activities such as manufacturing, trading, and catalogue business, being solely focused on small-scale R&D.
Consequently, we have the experience and power to deliver excellent results in this well-defined area of activities.
Moreover, ChiroBlock's ownership structure is another prerequisite for success – the company is entirely owned by its employees, which means that there is no external partner or investor whose interests could interfere with our client's objectives. Furthermore, this structure generates the highest degree of motivation and the lowest extent of staff turnover.
With these fundamental features backing all our operative activities, we can offer our customers in the pharmaceutical industry much more than our competitors:
Proprietary internal processes and software tools allowing our chemists to address chemistry problems in the most efficient and effective way.
A track record with more than 30 pharma customers
Dedicated resources to care for all sub-types of pre-clinical synthetic chemistry services: Synthesizing reference compounds
Making building blocks and (re-)designing synthesis routes to (new) molecules
Exceptional safety measures – both regarding

The "hardware" (building, compounds, staff) and
The "software" (data) – far beyond ''simple'' firewalls

Facilities for handling (potentially) highly active compounds
Benchmarking reporting tools
An absolutely positive attitude toward fee-for-results contracts
ChiroBlock is definitely no large player in selling FTEs (''Full Time Equivalents'') to customers who are looking for a mere extension of their own resources. While such a business approach could be advantageous for special types of projects, we prefer to sell solutions and results instead of staff and lab space.
We regard ourselves as a value-adding problem solver in the field of synthetic chemistry. No more, no less. In case you are looking for a partner in pre-clinical chemistry, just specify your request and we will definitely find a solution.
learn more about our synthesis services