14. June 2023
Successful cooperation on the development of a new biostimulant technology MTU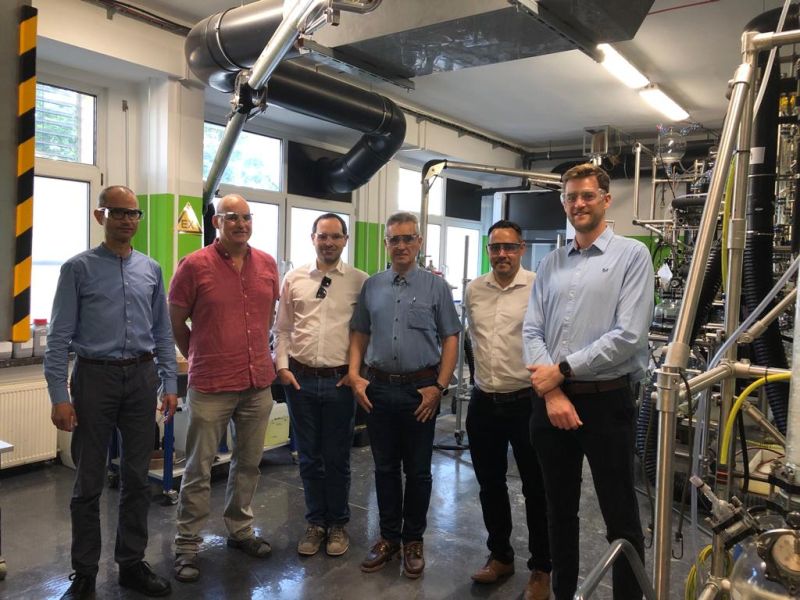 Successful cooperation on the development of a new biostimulant technology MTU (IntraCropLimited) for agriculture plants affected by increasing dryness! Another milestone to secure the future global food production in times of global warming!
Intracrop's Account Manager Jack H. and Supply Chain Manager Darren Coleman recently visited ChiroBlock GmbH in Germany. Jack and Darren were joined by representatives of Agroplanta, a likeminded science-led German distributor who specialise in biostimulants. The intention was to create scale-up plans for production of our award-winning biostimulant technology MTU, as demand grows year-on-year.
After the site visit the group visited a grower near Sangerhausen, known as the driest region in Germany, where it hasn't rained for six weeks. There, they viewed a tramline trial where Agroplanta and the grower are measuring the performance of MTU vs. untreated control at various timings and sequences. SPAD meter readings in the trial has shown a benefit in chlorophyll concentration where MTU was applied. Yield and quality analysis will be carried out at harvest.
We would like to thank all participants for a very interesting and work loaded day! ChiroBlock is very proud to be part of this important project. We keep our fingers crossed for the next steps in the regulatory process.