8. August 2022
New HSE Report released!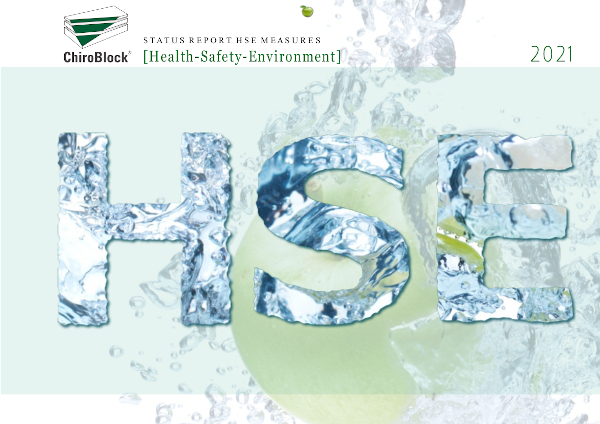 At any time – and not only in periods of limited resources and world wide crisis resulting from wars, climate changes or inflation, every company should be aware of its responsibility for creating a safe, healthy and sustainable environment. Reducing consumptions, the substitution of hazardous goods and staff education are mandatory to ensure that a company meets these expectations.
ChiroBlock monitors all relevant health, safety and environment related KPIs throughout the year and summarises improvements in the yearly HSE Report. Please find the report her: HSE 2021.pdf.
We are constantly trying to better ourselves to make a substantial contribution to this important process.